A visual link to the
main, central display
is provided through the use of purple and gold star decorations. Products of a more novel, gift orientation were chosen to provide a light, bright foil to the more sensible main display, to its right.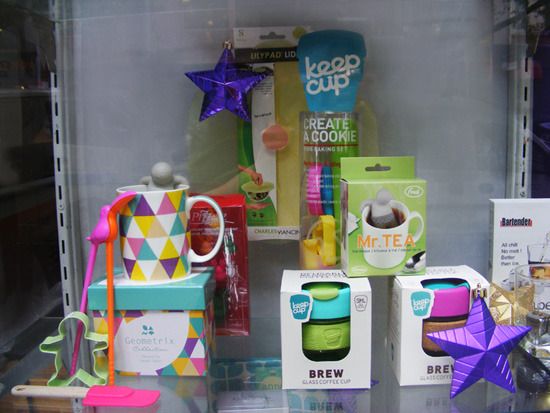 The Geometrix, boxed mug on the left provided inspiration through its
rectangular tetrad colour palette
.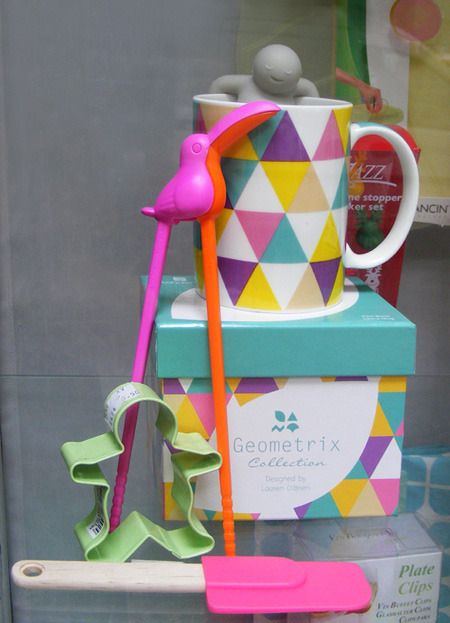 Only the most colourful and bright products are part of this story. These animal pot lid lifters sold out.
Client:
London and American Supply Stores