Patricia Denis, Visual Merchandiser
Retail/commercial instore and window displays in Melbourne, Australia. Window dressing, photographic styling, props made, hired out and sourced.
Wednesday, September 30, 2015
Left to right: Snacks and Beverages, Spring Bright Animals, Future Chef on Trend, Spring Earth Animals.
Novelty onion glasses
.
Client:
London and American Supply Stores
Wednesday, August 19, 2015
Fathers' Day window featuring DIY kits for home cheese making and brewing by
Mad Millie
, with sausage and salami kits by Melbourne based company,
Sausages Made Simple
. This window was used in conjunction with social media, the store's website, flyers, instore signage and a sandwich board to promote an Italian Cheese Making Class being run on the premises. It sold out and another class had to be booked.
Detail.
Client:
London and American Supply Stores
Monday, June 15, 2015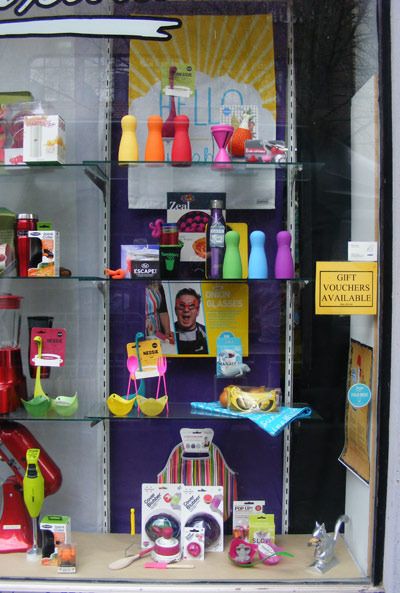 Brightening up a dull Winter's day in Melbourne with colourful and fun products by Saxon, Ototo, Fusion Brands, Kitchencraft and
Fred and Friends​
.
Client:
London and American Supply Stores