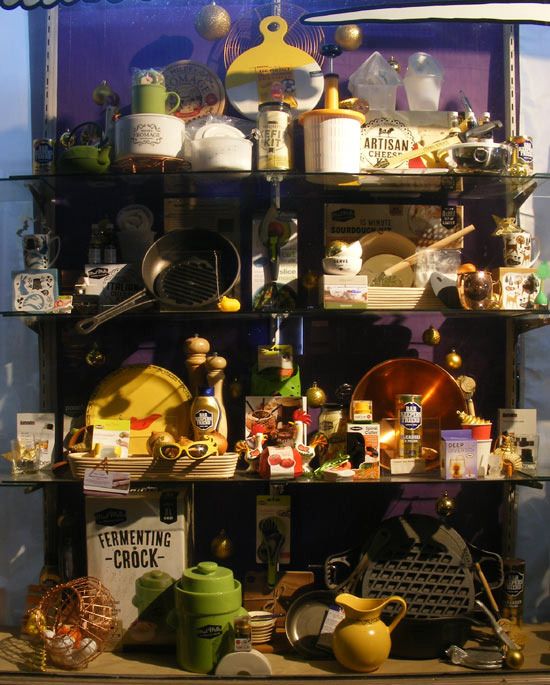 A New Spin on Old School DIY kitchenware, featuring
DIY Mad Millie kits
and
Solidteknics, Australian made cookware range
.
As per client instructions there is an abundance of stock to stop the passers by in their tracks.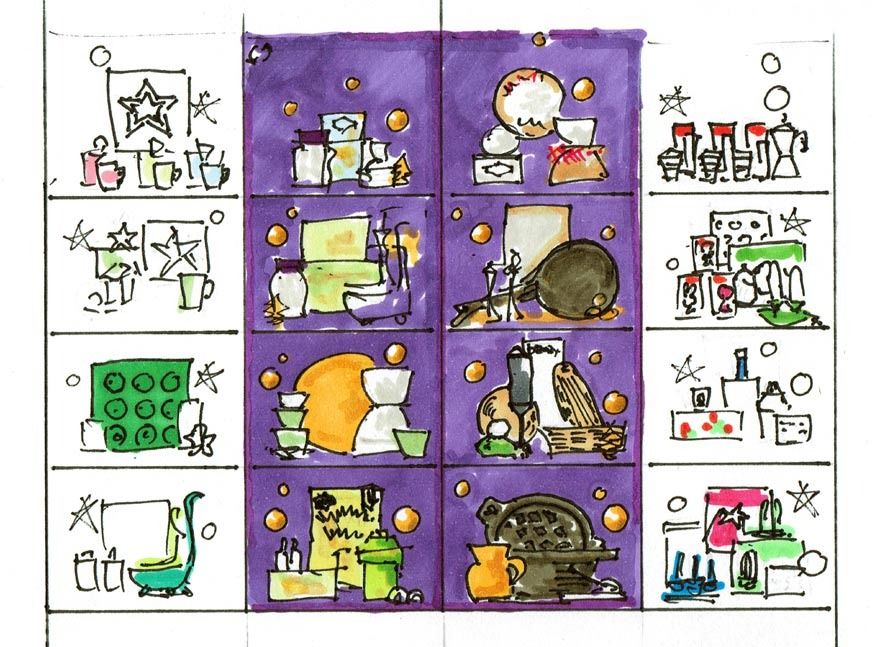 Display design drawing.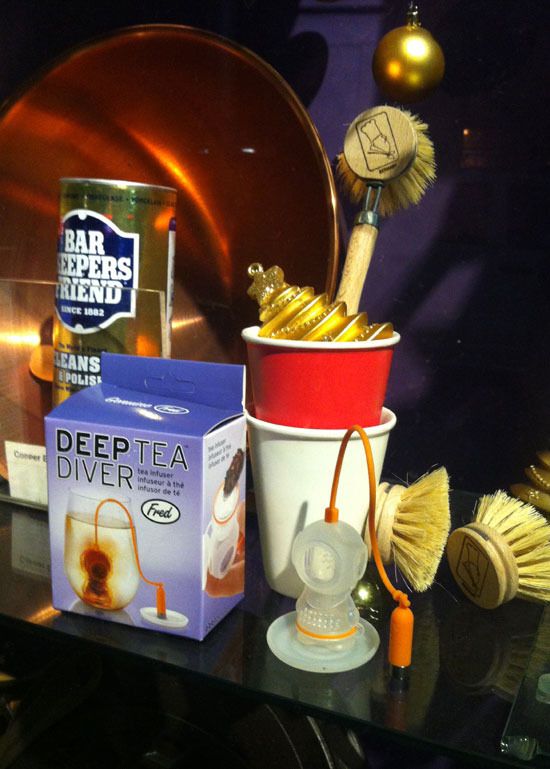 An impression of rich earthiness is created through a
soft triadic colour scheme
of gold decorations, copper finish products, natural material's browns, accompanied by grassy greens, golden yellows, with small splashes of orange all on a violet background.
Customised by hand onion props, using real onion skin, prop up a pair of
Onion Glasses
.
Cookie cutter, boxed gift mug and tea infuser serve as a woodland themed gift suggestion.
Client:
London and American Supply Stores