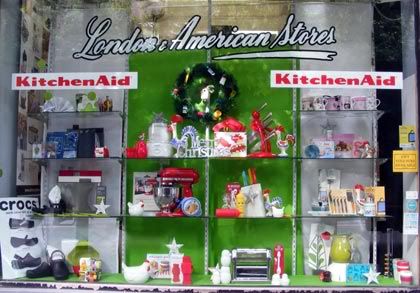 The red baubles owned by the client were deliberately omitted this year in favour of featuring more merchandise and a simpler, cleaner look in bright green and white.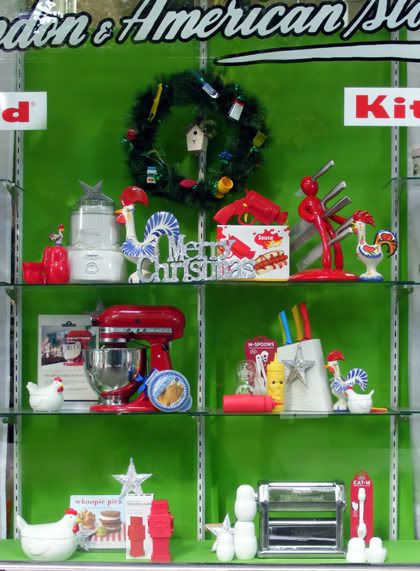 The store manager had previously made some salt dough cookies and purchased two wreaths and two 'Merry Christmas' signs. These were decorated for the clients using their merchandise: Christmas cookie cutters, and assorted small products to match the colour scheme.
Clockwise from the top: mini spatula, mini box grater, silicone pastry brush, Zyliss magnetic clip, egg cup, mini nylon tongs, mini coil whisk, handy seal magnetic clip, Zyliss magnetic clip, vegetable peeler.
One customer found it so inspiring she bought twenty five, Christmas star cookie cutters to decorate each of her wrapped Christmas presents.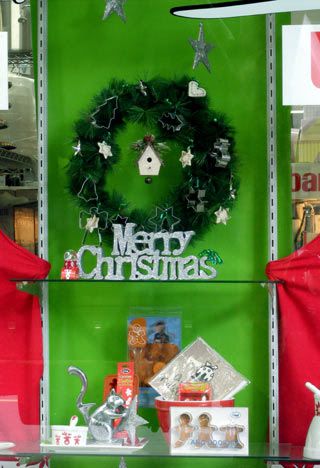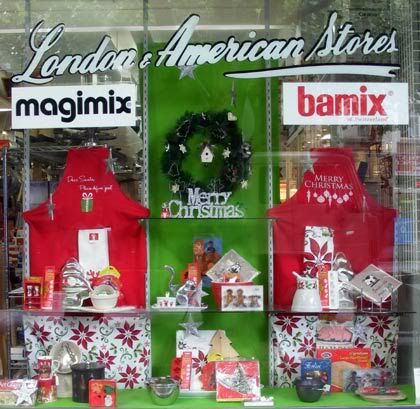 Client:
London and American Supply Stores