Prior to installation a 'mood board' sample of possible props from the client only, Flying Frog Concepts' Prop Library was assembled.
The Spring themed window is clean and crisp evoking the sunny days of Spring as nature awakes and we enjoy the growing warmth with white wine and friends.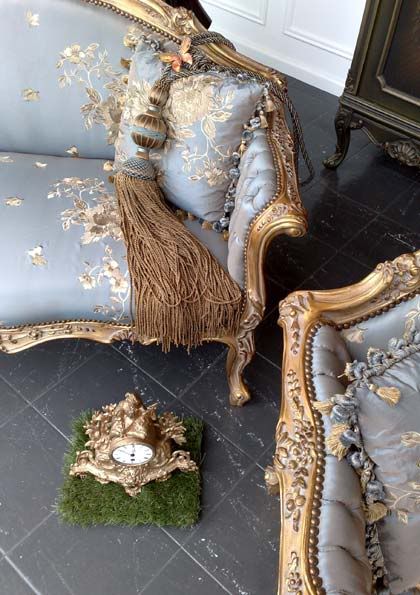 The statue is a semi permanent fixture in the client's window. This month she is dressed as a goddess of Spring.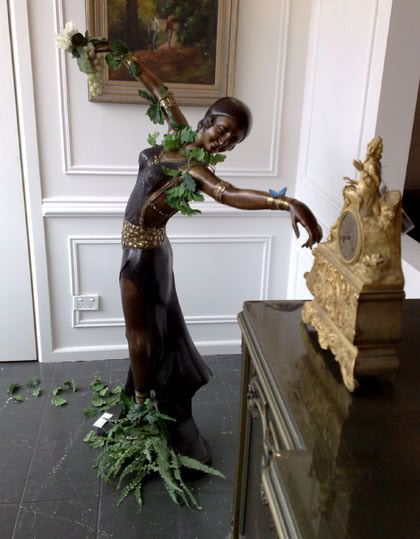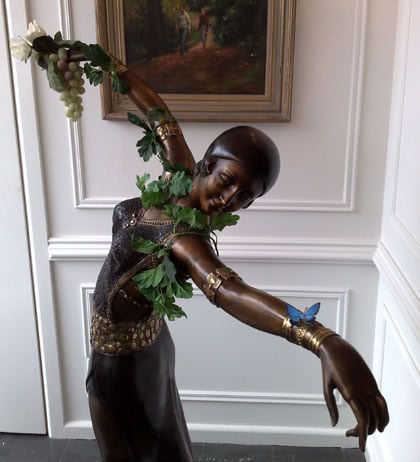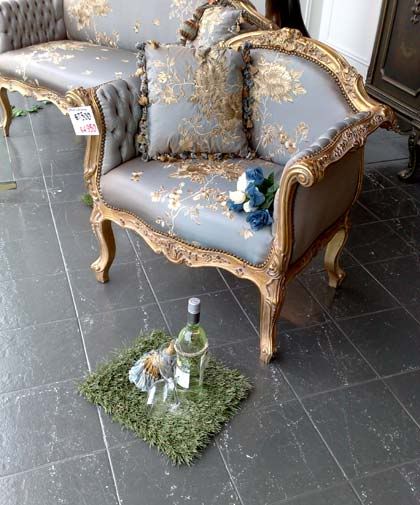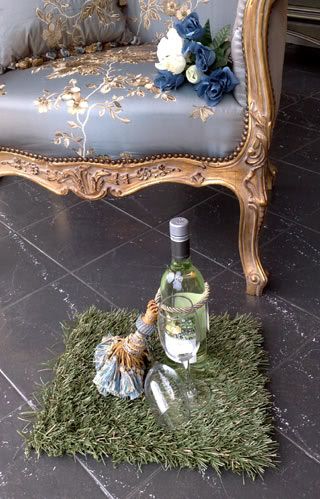 Client:
Image de France