Complementing the
Save the Bee display
through the use of green and purple, this window story features kitchenware that is sleek and modern in design, including products from
Joseph Joseph
and
Global Knives
. Previously sourced prop garlic and artichokes add texture and context.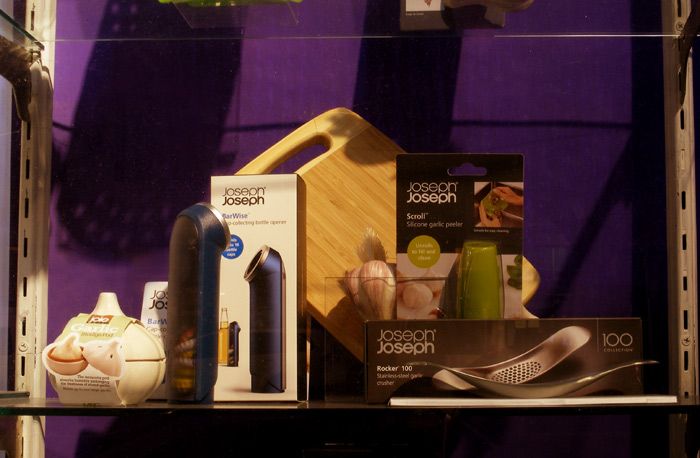 A new product -
Joseph Joseph Barwise bottle opener
- is supported by others from the same brand.
An assortment of caps were painstakingly* sourced
and arranged.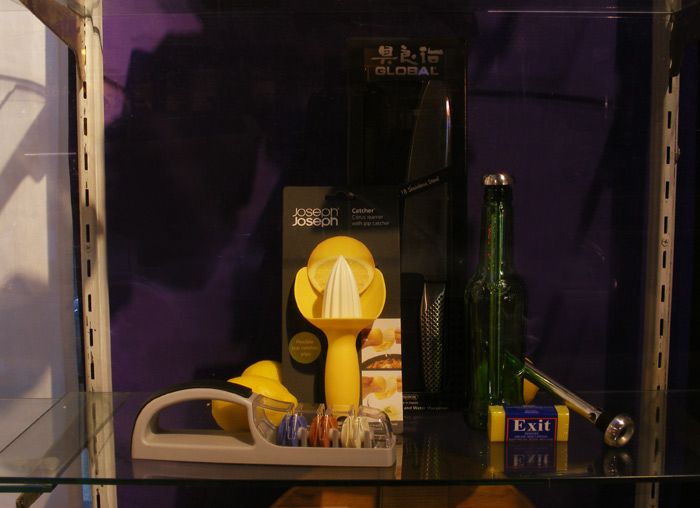 The beer chilling sticks had previously not been strong sellers, but once placed with a beer bottle prop in the window, sold out.
Client: London and American Supply Stores
*Without actually consuming alcohol!