The client,
London and American Supply Stores
ran two cheese making classes via
Mad Millie
last year. A table display was created for the classroom kitchen.
The display from the first class.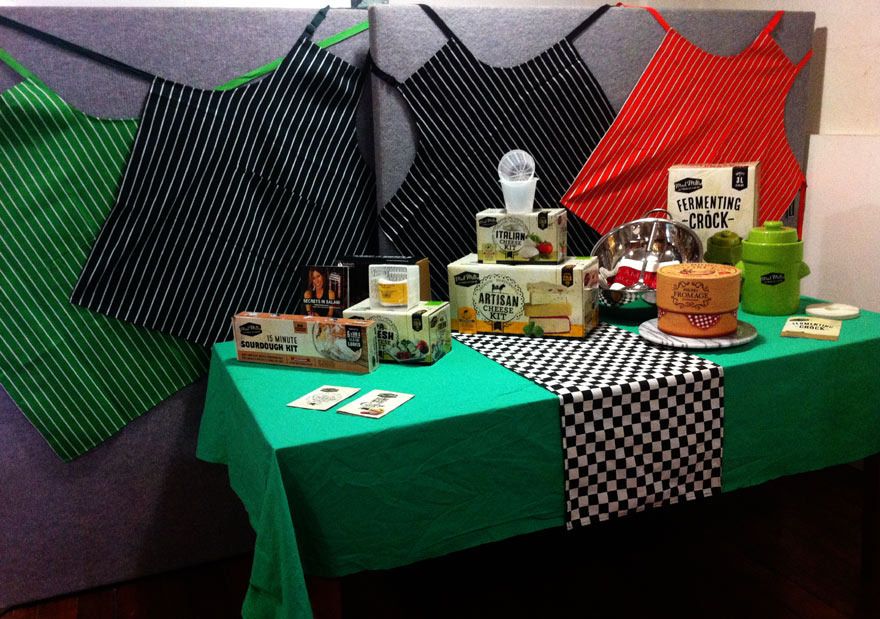 The display from the second class, was kept simple with no kits opened. The pinned up aprons are intended to be reused for the next display when a class is held but the rest was packed up for sale.