Four Christmas gift idea stories from left to right: French style and cheese making; colourful, clever and novel designs; barware and entertaining; coffee and tea time. The client requested a 'full' window with lots of small gift ideas, to ensure passersby had to stop to see it properly. There were many requests/purchases of window items, with some needing to be reordered due to unexpectedly high demand, while others sold out in the last few days towards Christmas. Once the client utilised external window night lighting an unprecedented amount of attention was attracted after hours, with a small crowd documented after 10pm, window shopping!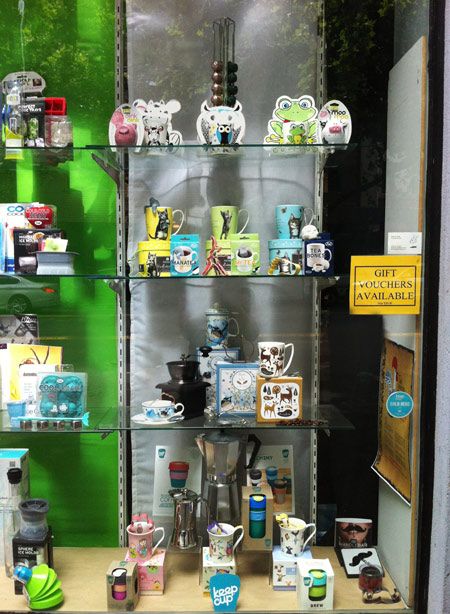 Coffee and tea time featuring gift boxed ceramic mugs, coffee making accoutrements, and Keep Cups, with colourful cookie cutters as accessories.
Detail of coffee and tea time story.
Client:
London and American Supply Stores
Installed November 10th, 2014