Designed to work with the corporate colours of the client while adding visual impact through volume, height and sparkle. Boxes, wrap, ribbons and decor were sourced within budget. The boxes were wrapped off site, along with contruction of some of the ribbon bows.
The final arrangement was modified slightly to accomodate the window depth, length and access point.
After hours.
Various details:
The distant eyecatcher for foot traffic approaching via the car park.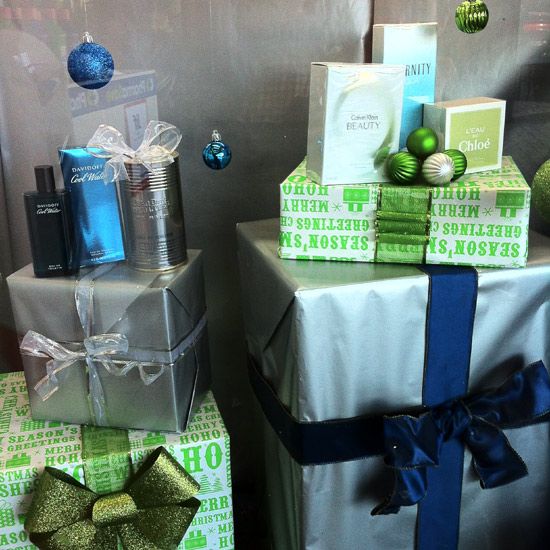 Men's and women's fragrances. Handmade ribbon bows and loops with a glitter coated, storebought short cut on the lower left
Products were selected both by abundance and colour to coordinate with decor...
Client:
Union Square Pharmacy