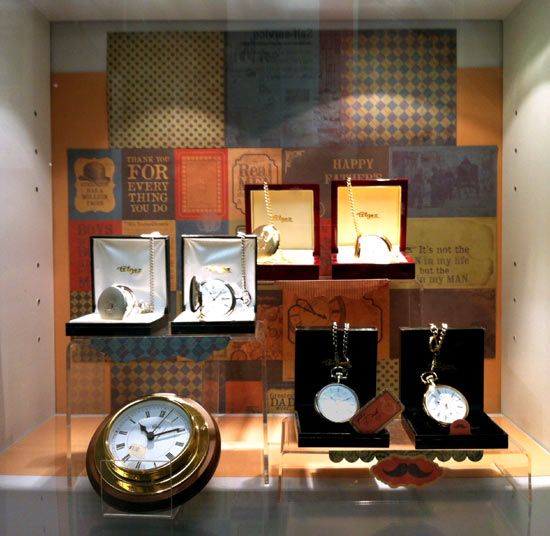 Traditional, classical, masculine style wih a quirky twist.
Conventional scrapbooking elements used in an unconventional way.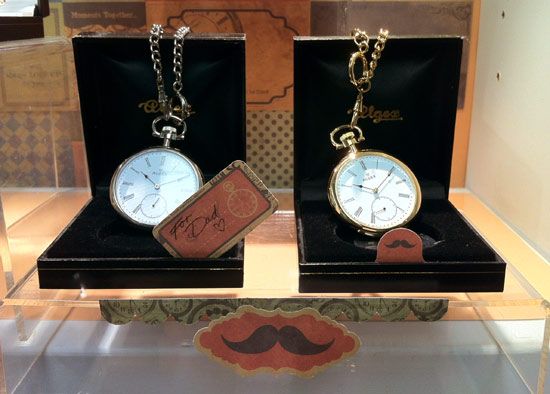 Affectionate details...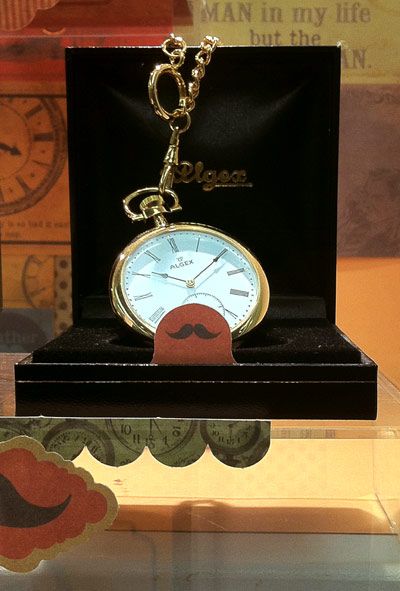 ... some subtle humour: a strategically placed moustache, from a certain angle looks like it belongs to the pocket watch!
The clients sold twice as many pocket watches than usual with this window.
Client: Peter Lane, Watchmaker - 257 Collins St, Melbourne 3000, ph:9654 6425