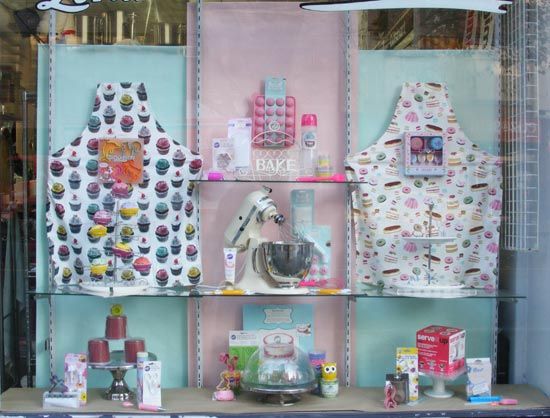 The client had a cake decorating demonstration instore so a window was needed to promote that with the associated products. Designed to work beyond that event, with easily removed signage and baking products beyond what was demonstrated. Photograph taken after the event so signage was removed and replace with product instead.
A miniature menagerie of biscuit cutters under the cake dome or The BioDome as we like to call it!
Prop cupcakes made for client. Cupcake papers chosen to co-ordinate with this display.
More quirky details for the observant viewer. The ballerina cookie cutter sold out. Below her an octopus wrestled with rolling pins (not shown in detail).
Client:
London and American Supply Stores