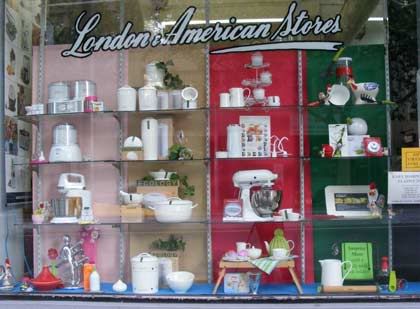 Overall window showing four stories for Mothers' Day:
Cuisinart
electrical, Ecology white ware,
KitchenAid
Artisan mixer,
Joseph & Joseph
assorted.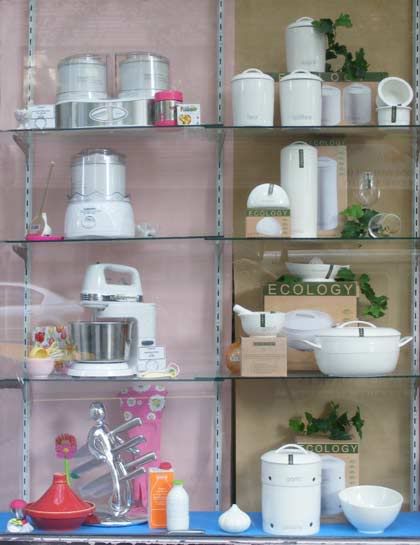 Cuisinart electrical, and Ecology white ware
Ecology white ware and glassware is made without the use of coal fired furnaces. Prop foliage and a treefrog convey an environmental awareness.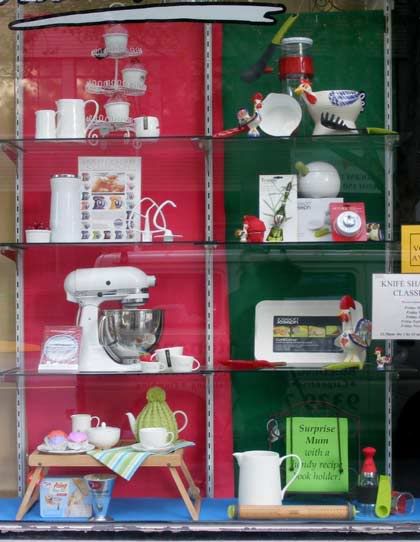 This was the first time Kitchenaid has been sold by the client, just in time for Mothers' Day. Only a small quantity of mixers is kept on hand. The brand dates back to 1938 so there's great brand awareness. Only a modest display is necessary to generate sales. On the right, the signage promoting recipe book stands lead to most lines being sold out.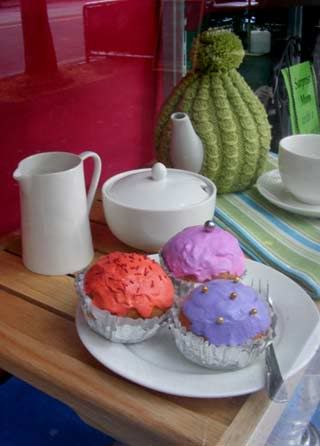 Detail of Kitchenaid display with a breakfast in bed serving suggestion.
Client:
London and American Supply Stores