The Merchandising Pack listed some products, with others chosen to fill it out and create the theme:
It was a dark and stormy knight.
Predominantly dark coloured products were chosen, with several chess sets, and some red and blue to make it pop.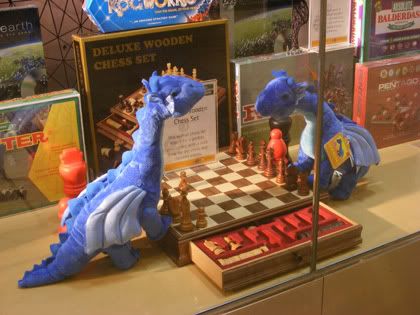 Detail, showing dragons (merchandise not props) playing chess.
Store :
Socrates
Highpoint, Maribyrnong