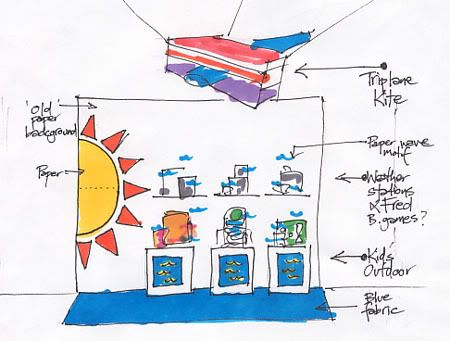 Sketched design for window.
Free reign was given to come up with any theme and product for the window. Summer, the weather, keeping your cool, keeping busy indoors, enjoying the outdoors all appeared pertinent to customer needs and the stock range available in sufficiency. The colour palette chosen is fresh, crisp, clean and very Summery.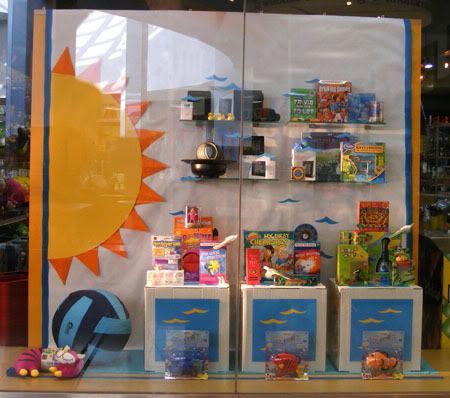 The theme was created entirely in paper; the sun, decorated box risers, water waves, blue crepe streamers, the floor in blue crepe. It cost less than $12 in materials. The white printers' paper background from the previous window was left in place, saving time and money.
Store :
Socrates
Highpoint, Maribyrnong