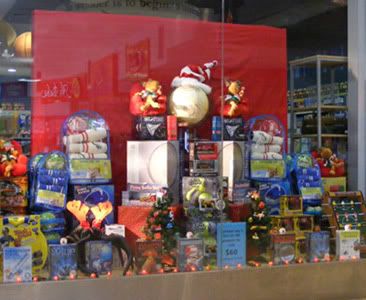 Overall view
The company standard during the peak Christmas period is to have full, abundantly stocked window displays. A red sheet provides a bright, clean, uncluttered background for this. A string of red lights is tucked into the window frame. A festively adorned spider interupts the line of promotional linked products.
Quirky details...
Rudolph the Red Backed Spider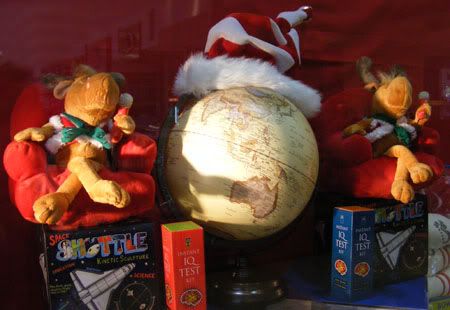 Santa Globe and his Singing Reindeer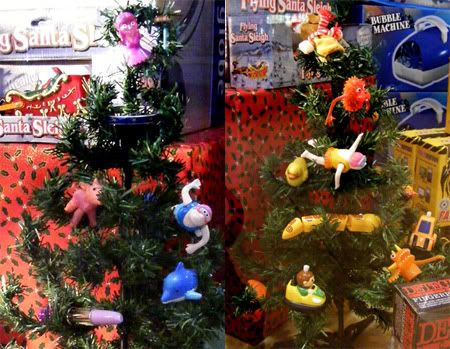 Mini Christmas trees
Decorated with small
'stocking stuffer'
products, grouped by colour.
Passing children adore these little details and adults are drawn in by them as well!
Store :
Socrates
Highpoint, Maribyrnong