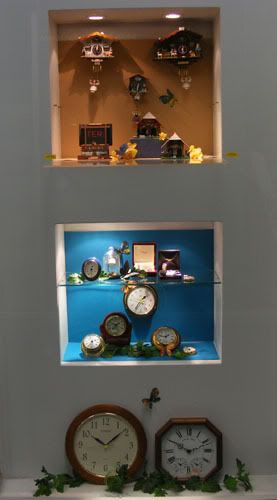 Overall Spring themed window, using leaves, flowers and handmade butterflies saved from a
previous display here
.This is the first time the overall length of the window has been treated as one theme for this client rather than 3 separate, unrelated groupings.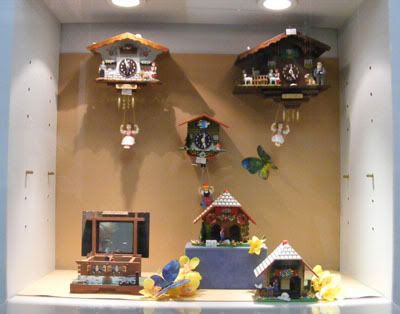 The top grouping is a mixture of German made weather monitors, cuckoo clocks and a musical jewellery box.
Detail from lower grouping. The orange butterflies and green leaves complement the warmth of the wood and brass.
Client: Peter Lane, Watchmaker - 257 Collins St, Melbourne 3000, ph:9654 6425