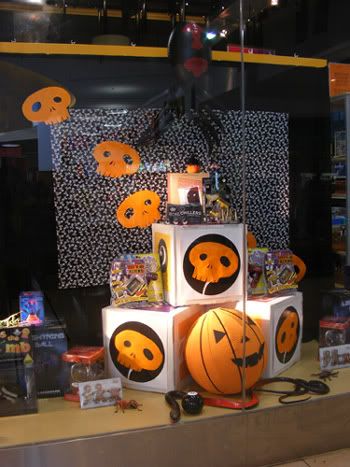 The oversized basketball at the front was styled to look like a pumpkin using black paper.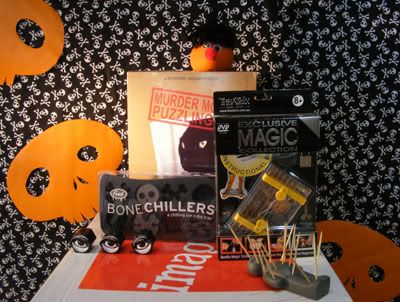 Central display detail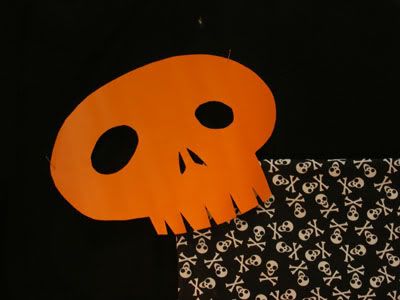 Paper skull with skull fabric, detail.
A freehand drawn, skull template was used to make orange paper skulls. They are asymmetrical to give dynamic character and humour. The paper was recycled from the previous window.
Store :
Socrates
Highpoint, Maribyrnong